DREW COMBS, HEAD COACH/PROGRAM DIRECTOR
Coach Drew comes to the LHRC with almost 30 years of experience in the rowing world beginning when he would help his dad set up and run the Eastern Sprints on Lake Waramaug (now held on Lake Quinsigamond in Worcester, MA). Next up was three years of rowing (injured 4th) for Marist College where his crews often were ranked in the top 20. This was followed by coaching stays at Kent School, Community Rowing, Inc. (CRI), Northeastern University, University of Buffalo, Sarasota Crew, Norwalk River Rowing Association, Fairfield University and the Connecticut Boat Club. Having grown up in New Preston and attended Shepaug Valley School, Coach Drew feels as if he is returning home now.
"I am very excited to be joining the program and helping to continue on its success thanks to the hard work of Coach Kynan (Reelick) and Coach Kris (Johnson). Litchfield has always been home to me, so I know the advantages and challenges of the area that will help us build a nationally recognized club. Rowing has always been a misunderstood sport and many of you are new to the sport, so I will always encourage questions. I am a teacher according to my college degrees, so I love to educate. I simply found a better classroom. I have been fortunate to work with some of the best coaches in the country as well as some very talented athletes. I look forward to helping each athlete achieve their goals here at LHRC."
Dani Mazer, Assistant coach
Dani began rowing as a high school freshman in Virginia. She competed scholastically in the spring with Forest Park High School, and in fall/summer with Prince William Crew Association in 8+ and 4+ events. Her junior year she learned to scull and began racing 2x and 1x events, competing in regattas including Royal Canadian Henley, Head of the Schuylkill, and the Wye Island Half Marathon and addition to becoming a coxswain for her local masters club. After high school she went on to row 4 years at the University of Alabama. Post-grad she spent a year off in Wisconsin before returning to Virginia to volunteer as an assistant for Forest Park High School and compete with the Prince William Rowing Club master's women. She is excited to share her passion for rowing skills and experience with Litchfield Hills Rowing Club, and help build our athletes into the best rowers they can be. Roll Tide!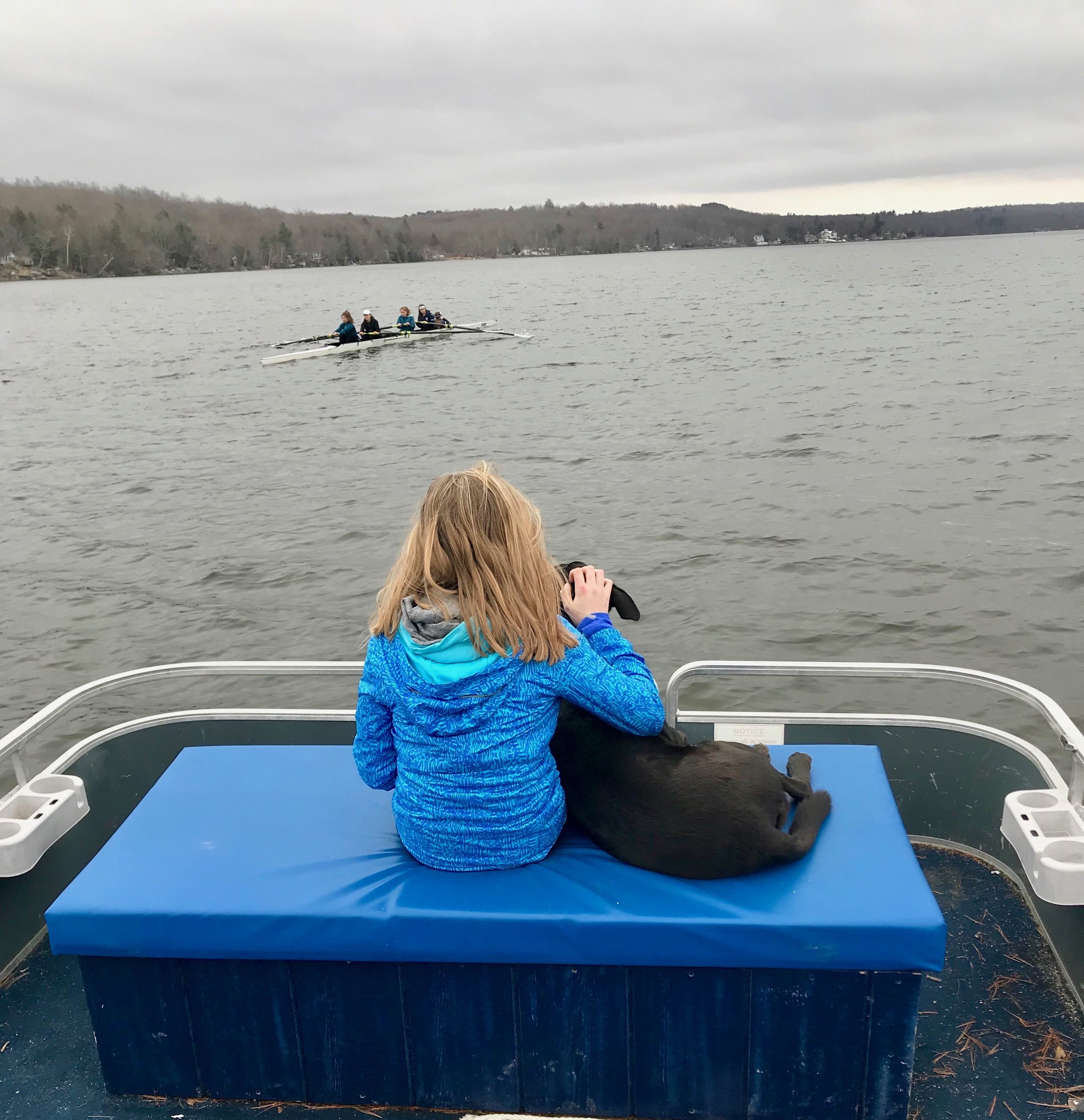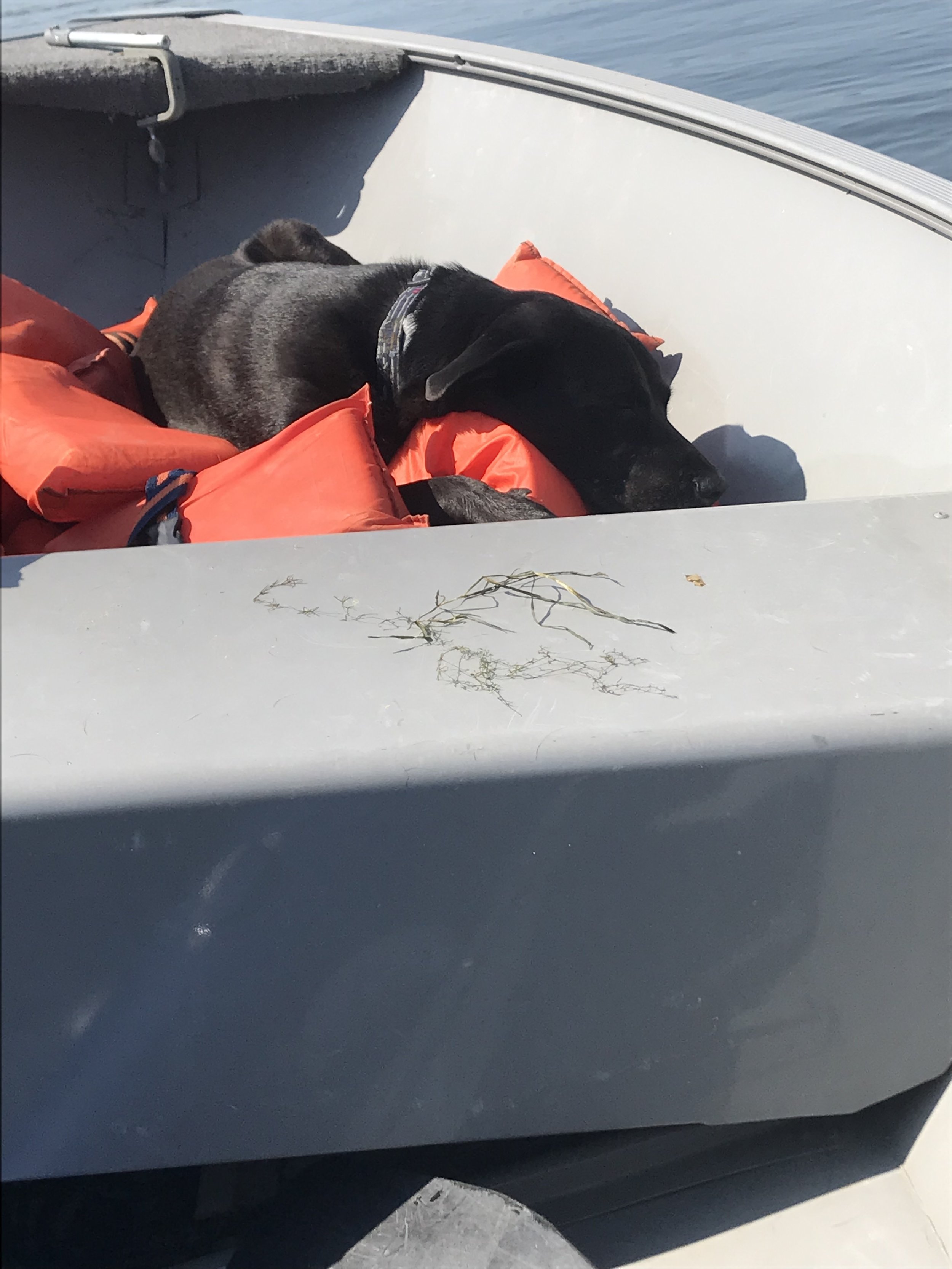 Coach Swain,
Bringing his 3 years of coaching experience to Bantam lake, Coach Swain excels at bringing his joy of rowing and riding in the launch to all those who come in contact with him as he patrols the shores of Bantam Lake and it's waters. Swain's keen eye in the boat belies his laid back coaching style as he rarely barks out corrections.
Swain joins LHRC after stints with Norwalk River Rowing, Connecticut Boat Club, and Fairfield University. Quickly becoming the Insta-Face of LHRC, he excels as a rowing recruiter and elite ball catcher.
When Swain is not encouraging his athletes,he enjoys long hikesoff leash, playing fetch with Coach Drew, belly rubs, and long naps in comfortable places.